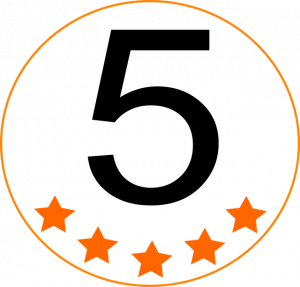 Janet N-H  5.0 out of 5.0 stars5.0
My daughter rented a one bedroom apt during the 20-21 school year to pursue her masters degree at SUNY. There were a few quirks in the apartment that needed tending to and I can't say enough how wonderful Michael was in responding to her and getting the issues fixed with In a day or two. It is a comfort for a mom to know that their child will be ok while living on their own. I would recommend renting from Michael any day .. it was a wonderful experience. Thanks again and kudos to Brian as well!
Lillian D-S  5.0 out of 5.0 stars5.0
My daughter has been renting from Mike @ OneontaStudents.com for the past two years & I don't think I or my daughter could have been happier having him as a landlord. He or his staff is always available when needed. He is always accommodating & works with you whatever the issue. I would highly recommend renting from OneontaStudents.com .
Leo M   5.0 out of 5.0 stars5.0
Living on Lawn Avenue with Mike Stolzer as a landlord for 2 years has been an unforgettable experience. One I will never forget. Mike and his team at OneontaStudents.com are available 24/7 by phone or text, and have done a great job accommodating for our house, keeping his tenants priority at all times.
Mitchell B  5.0 out of 5.0 stars5.0
Michael is a great landlord!! I've been living on southside dr. for almost a year now and I love living here! If I ever need anything Michael is there to help out and fix any issues I have. If you want to live off campus or if you just want to live in Oneonta, OneontaStudents.com is the way to go!
Lauren S-L 5.0 out of 5.0 stars5.0
Apartment was very clean, very affordable. Couldn't ask for a better landlord than Michael. Would recommend renting from him to everyone…
Amanda G-M  5.0 out of 5.0 stars5.0
Our apartment is wonderful – absolutely perfect for two young post-grads. Michael is the kindest, most-reliable landlord I have ever had. You're in good hands with these folks!
Donna G  5.0 out of 5.0 stars5.0
The apartment was clean and very, very nice. The landlord was extremely prompt with even the slightest little thing needing attention. In addition, he was most respectful during these difficult times. I very highly recommend renting from him as he is doing all of the right things. Everything went exactly the way he outlined it.
Jordan N  5.0 out of 5.0 stars5.0
Michael Stolzer (Landlord) is absolutely wonderful. I usually write reviews when I have had an exceptional experience or a terrible experience. Thus far, I've had an exceptional experience. As others have already made clear, Michael responds …
Alex R  5.0 out of 5.0 stars5.0
As far as rentals go in Oneonta, Mike (the landlord) is a solid guy. I never had a problem that wasn't resolved between 1-3 days after I let him know, and the quality of the apartment was solid.
Andrea S  5.0 out of 5.0 stars5.0
Hannah O  5.0 out of 5.0 stars5.0
Eric S  5.0 out of 5.0 stars5.0