…and a Name You Can Trust.
 OneontaStudents.com
Student Rentals
TRANSFER STUDENTS …
Take a 3-D Tour
Just click on the tab at the top of the page
Some of
The Best Rentals in Town
Are Still Available
CALL US NOW
607-434-5438
Fully Renovated  ALL INCLUSIVE  Houses and Apartments
 Available For 2017-18
Our All Inclusive Houses Come With…
Wi-Fi, Satellite TV, Free Laundry, Heat, Hot Water, Gas & Electric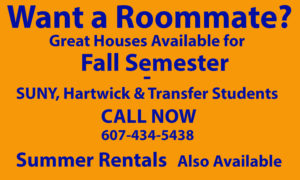 Many of Our Prices are Flexible,
so call us,  let's see if we can work something out…
Don't Miss Out on a Great Deal
Just call Michael
607-434-5438
 We Will Pick You Up On Campus or at the Bus Station
If You Need A Ride
–
Starting at $475/mo
including Wi-Fi & TV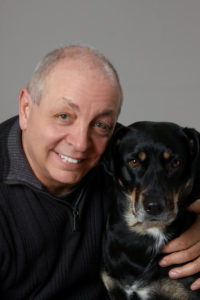 Hi.
I'm Michael Stolzer. I own and service the homes that I have rented to students in the Oneonta community for the past sixteen years.
I have been a student. I have been a renter. I know, from personal experience, what it is like to have to deal with an unresponsive landlord and to cope with a crummy place to live.
Be assured that I will never rent you "that crummy apartment" to live in, nor do I want you  ever to feel the same way that I have felt about some of the people I have rented from in the past. Good landlords don't grow on trees.
I will always give you a clean, safe, and secure house or apartment to call your home in Oneonta and provide speedy service if you should need something.  I want you to recommend me as a good guy who provides all of my student renters with great value for their hard earned money.
I always want to hear what you have to say (all of my tenants get my cell#) and will always do everything that I possibly can to have you be happy with your decision  to rent in one of my homes.
It simply comes down to this… I CARE!
Call me and let me show you that I put my money where my mouth is … directly back into improving and maintaining the apartments that I rent to you.
We're not the biggest, but we're told that we're the best.
–
 Find Out About Our  Discounts…
Just call Michael at 607-434-5438
–
We Have Something for Everyone 
1 , 2 , 3 , 4 , 5 , 6, & 8 Bedroom Houses & Apts Available
–
The Best Deals in Oneonta Student Rentals
Wi Fi, Satellite TV, Laundry Included at No Charge.
 Clean, Green Renewable Electricity
in All Rentals with Utilities Included
–
Why live on campus when you can save money and  have more space, privacy and independence?
Live within walking distance of the shops, restaurants, and nightlife.
Experience real life in beautiful Upstate New York's City of Oneonta.
Student rentals is our specialty.For 15 years we have been the front runners in quality off campus college houses in Oneonta. We have a history of being committed to providing the best student houses and service available, setting the standard for student housing, service, amenities, and convenience in the City of Oneonta. Whether you are interested in fully furnished houses, or apartments with utilities included, or prefer to choose from our unfurnished apartments so you can decorate yourself, we have what you are looking for… and if you don't see it here, just call us and ask. Most of our student apartments and house rentals have off-street parking and free on-site laundry facilities. Our "all-inclusive"  student rentals come with all the basic utilities plus Wi Fi and Satellite TV, many with HBO, Showtime, and Cinemax. We continue to be the pacesetter in offering superior service, safety, and comfort in student housing in Oneonta . For your added convenience and security,  as of the 2017-18 academic year we will also accept PayPal 

 in addition to most major credit and debit cards,

Because of our ongoing efforts to improve our quality service, and out of our deep commitment to the future of the planet…   your future, we are switching to clean,  green, renewable electricity in all rentals with utilities included at no additional charge to tenants.
We Show Houses 7 Days a Week
Call 607-434-5438 Now & Schedule a Tour
Spring Semester Sublet Available – Call Now!
Like Us at Facebook.com/OneontaStudents