…and a Name You Can Trust.
OneontaStudents.com
Now Renting!
Starting at $475/mo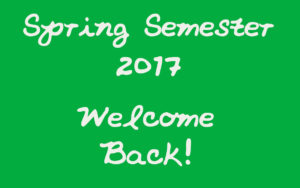 Sweetheart Deal!  
With Each Lease Signed by Valentines Day…
$250 Gift Card
–
We Have Something for Everyone 
1 , 2 , 3 , 4 , 5 , 6, & 8 Bedroom Houses & Apts Available
–
The Best Deals in Oneonta Student Rentals
Wi Fi & Satellite TV Included at No Charge.
 Clean, Green Renewable Electricity in All Rentals with Utilities Included
–
Why live on campus when you can save money and  have more space, privacy and independence?
Live within walking distance of the shops, restaurants, and nightlife.
Experience real life in beautiful Upstate New York's City of Oneonta.
For 15 years we have been the front runners in quality off campus student rentals in Oneonta. We have a history of being committed to providing the best accommodations and service available, setting the standard for student housing, amenities and convenience. Most of our apartments and house rentals have off-street parking and free on-site laundry facilities. Our all-inclusive packages include all the basic utilities plus Wi Fi and Satellite TV, many with HBO, Showtime, and Cinemax. We continue to be the pacesetter in offering superior service, safety, and comfort. For your added convenience and security,  as of the 2017-18 academic year we will also accept PayPal 

 in addition to most major credit and debit cards,

Because of our ongoing efforts to improve our quality service, and out of our deep commitment to the future of the planet…  and your future, we are switching to clean,  green, renewable electricity in all rentals with utilities included at   no additional charge to tenants.
We Show Houses 7 Days a Week
Call 607-434-5438 Now & Schedule a Tour
Spring Semester Sublet Available – Call Now!
Like Us at Facebook.com/OneontaStudents