Living off campus provides students with a new level of independence and in many cases is a first step for taking on new responsibilities for personal safety and the security of possessions and valuables.  A few basic safety practices for off-campus living can help make this experience a positive one and can provide a strong foundation for general safety throughout one's adult life.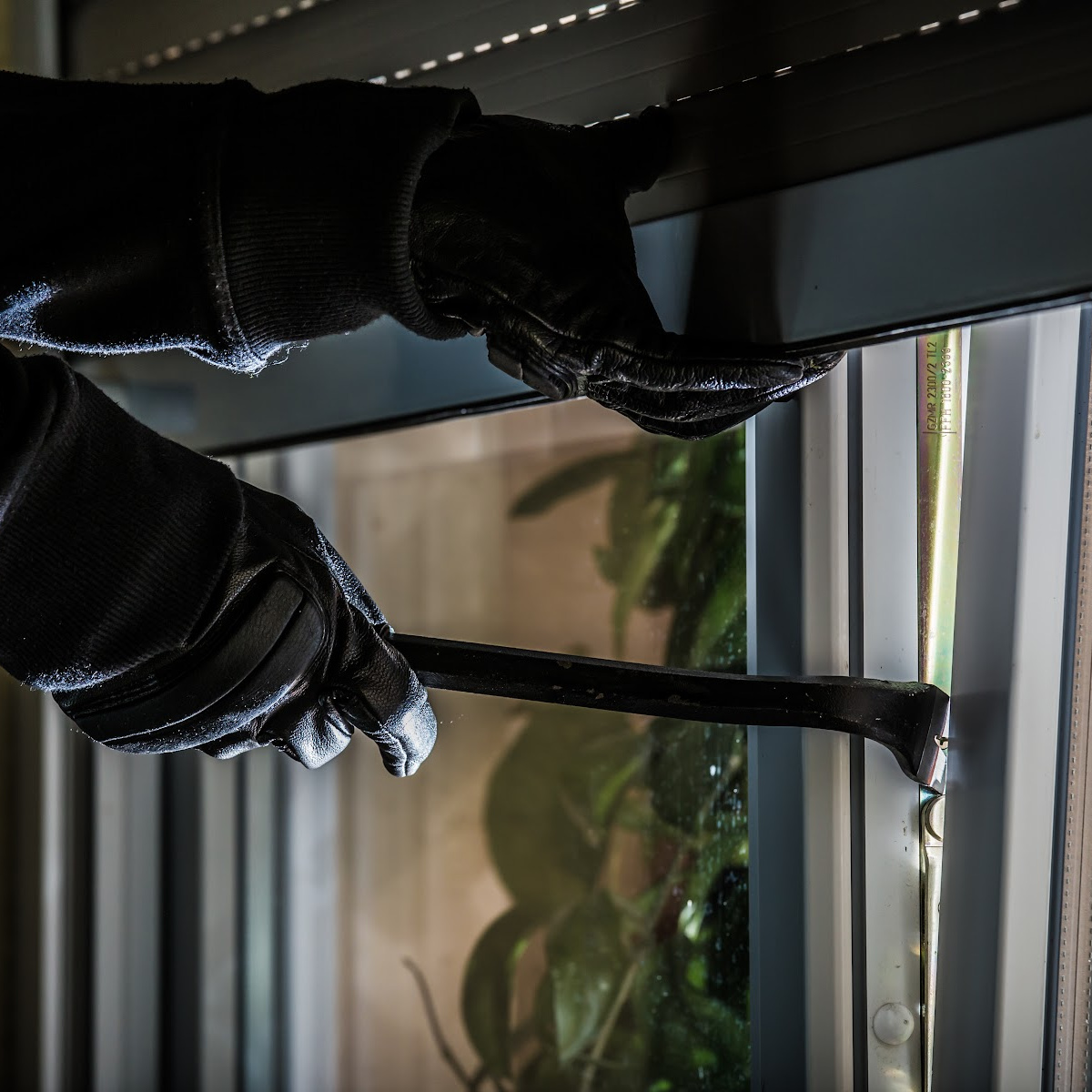 Always lock your doors
First and foremost, remember to lock your doors.  Locking your doors when you are leaving your house or apartment, even if you will only be gone for a short time and even if other roommates are still at home, removes an easy access option for someone trying to gain entry to your residence.  Keeping your doors locked when you are at home is important as well.  In addition, check your windows and balcony entrances if you have them to make sure these are also locked, especially at night.  Lock your car doors as well – both when parked nearby as well as when you are driving.
Secure your valuables
If you have items of value in your home/apartment, keep them in places that are out of eyesight.  Use a lock for your laptop and if you have a bicycle, store it without the front wheel along with a bike lock in place.  
When you are away
If you are going to be away for a while (like semester breaks and holidays), request that the post office hold your mail until you return (accumulated mail is an indication that no one is home).  Notify your landlord or a neighbor that you trust that you will be away and ask them to keep an eye on the place until you return.  You can also invest in some automated light timers that will turn lights on and off randomly in your home or apartment to help make it appear that someone is there.  If you have a home security system, make sure it is set up correctly and functional.  
Protect your digital privacy
Make sure that your home Wi-Fi is password protected to reduce or eliminate virtual threats.  Someone getting into your wi-fi network could gain access to your personal information.  Check your privacy settings on your networks to make sure that only the people you want are seeing your activity.  Don't post your plans on Social Media – do an 'after the fact' post instead if you want to share something about your day or trip.  Make it hard for someone to know when you are not at home.  
Use situational awareness
While driving, walking and even to some extent when you are at home or in your apartment, be aware of what is going on around you.  A phone call while you are walking or listening to music using earbuds can distract you from being aware of things nearby.  Walk with confidence, make brief eye contact with others, face oncoming traffic in roadways and have a personal security app on your phone (or a whistle) in case of an emergency.  
Report suspicious activity
If you see a suspicious person or if you hear something that just doesn't seem right, give a call to your local police department's non-emergency phone number and ask if someone can check it out for you.  This is not a 911 phone number as 911 should only be used in the case of an emergency.  In Oneonta, the non-emergency police number is (607) 432-1113.  Post this number in your home and program it into your phone in case you need it at some point.
Oneonta Student Rentals values safety for our renters and we provide some of the basics like well lit entryways and deadbolts on doors.  We go beyond housing code requirements when it comes to the safety of our tenants. We provide state of the art smoke alarms at each of our properties that connect wirelessly to each other to assure that you are alerted if necessary…  and are happy to say that in our 20 plus years they have not been needed. Furthermore you will have the cell number of the owner of the company, should you need it in an emergency.  To learn about our current rentals for Oneonta students, please visit https://oneontastudents.com/houses-and-apartments/ – take a 3D tour, and call us at (607)434-5438 if you have any questions about renting for upcoming semesters.